Revenge Travel & Renovation Works Drive Year-End Self-Storage Demand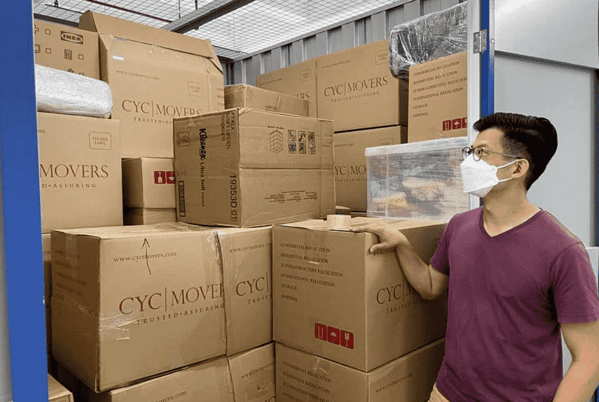 Storer at Lock+Store Balestier
Self-storage operator Lock+Store is seeing more demand in December for storage space for winter clothing and luggages. According to Helen Ng, CEO of Lock+Store, "This can be attributed to the year-end "revenge travel" phenomenon. We also started seeing increased demand from October from families who wanted to renovate their homes in time for the new year or to beat the GST rate hike. Typically they require storage space for three months. Another group that has contributed to increased demand in the year-end period are BTO home owners whose key collection has been delayed until after June 2023 and beyond. In fact, we just received a query from a customer who said, "I need this storage as my BTO will only be ready in Q4 2023." And he is not alone."
Furniture among most popular items stored
Based on Lock+Store's statistics for the last three months, the most popular items put in storage were bedframes, mattresses, dining tables and other furniture items.
Ng says: "Households undergoing renovation works or those who buy white goods to beat the GST rate hike typically require 24 sq ft and above of storage space. With rising affluence, we are seeing increased demand from collectors who store collectibles such as Dollfie Dream and Angell Studio dolls and Hello Kitty bowls and plates. For some of our storers, memories hold an important place in their hearts. One of them wanted to store "personal items that hold memories". I like the fact that self-storage operators help people preserve their memories. It makes our work even more meaningful."
Read the Straits Times article on the topic here.
Need storage space? Here are some tips on finding the right storage space provider.
About Lock+Store Singapore
Lock+Store Singapore is a subsidiary of General Storage Company which offers self storage and warehouse solutions in Singapore, Malaysia (Lock+Store Malaysia) and Hong Kong (The Store House Hong Kong).
Our mission is to provide affordable and flexible storage and warehouse solutions tailored to the specific needs of individuals, families and businesses.
We made a bold new green push in 2022 with the tagline "A green and caring tomorrow with self storage". Under this initiative, we have installed solar panels, EV charging bays and recycling stations at our flagship Chai Chee facility. We have also introduced edible gardens at the facility together with SG Gardens to optimise land use and support Singapore's drive towards food self-sufficiency.