Self Storage Expo Asia Delegates Tour Lock+Store's Edible Gardens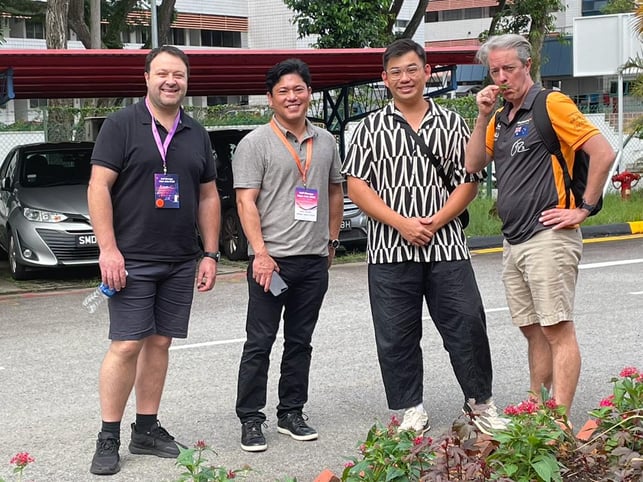 Our Edible Gardens Consultant Tee Shih Kai with delegates from Self Storage Expo Asia 2022. Also in photo: Andrew Work, Executive Director of Self Storage Association Asia, tasting a sprig of tarragon
Over 100 delegates from Self Storage Expo Asia 2022 converged at Lock+Store Chai Chee on 14 November 2022 to tour the facility and view the different self storage units.
Lock+Store took the opportunity to launch our edible gardens showcase located at our drop-off porch. Tee Shih Kai, our edible gardens consultant from SG Gardens, introduced the different species of edible plants and flowers on display. The same edible greens will be planted at designated sites within our facility.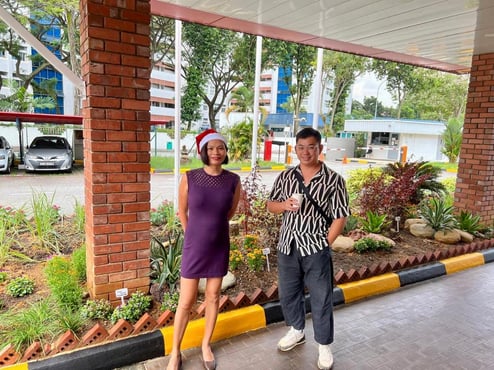 Waiting for the delegates to arrive
The gardens are part of Lock+Store Singapore's new vision of "A green and caring tomorrow with self storage". They are also a key feature of our effort to contribute to food sustainability in Singapore. Read more here.
These are some of the edible plants and flowers that can be harvested from our future gardening plots: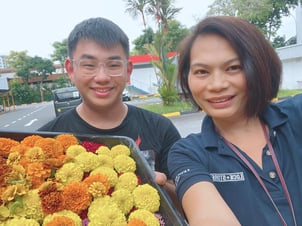 Tulbaghia Violacea
(Society Garlic)
Allium Schoenoprasum
(Chives)
Tagetes Cultivar
(Marigold)
Pentas Lanceolata
(Egyptian Starcluster)
Tagetes Lucida
(Mexican tarragon)
Cymbopogon Citratus
(Lemongrass)
Torenia Fournieri


(Wishbone Flower)
Hibiscus Acetosella
(Cranberry Hibiscus)