How to Find the Right Storage Space Provider in Singapore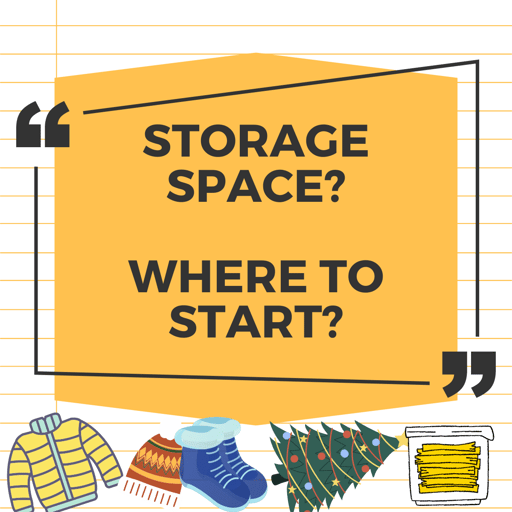 The festive season is upon us and even as you are tucking into your Christmas meal, you are also conscious of the need to take down and store your Christmas tree and accessories - next week maybe? - and declutter your home in time for the new year!
Searching for the right storage space provider in Singapore can be tricky given that there are many operators. Here's a guide to locating the right storage space provider as we head into 2023.
Storage space - what for?
Before that, why do people need to store? People need storage space mainly for personal or business reasons. Personal storers may need temporary storage space while their homes are undergoing renovation works or if there are delays in their new homes being handed over to them, e.g., the Built-to-Order (BTO) delays. As the travel bug bites, the demand for storage space for winter clothing and ski gear has also increased.
Businesses need storage space to better manage their operating expenses and to have the flexibility of adjusting their inventory according to market demand. Self storage operators in Singapore offer flexible storage periods, from as little as two weeks to as long as they need, which perflectly meets the needs of small business and ecommerce business owners.
Locating the right storage space provider - here's how
Here are some important things to look out for when looking for the right storage space provider:
👍 the price is right
👍 the facility is clean and brightly lit - who likes damp and dirty corridors and toilets?
👍 the size is right. In many cases, operators can offer you a combination of units if one size does not fit all
👍 there are no hidden costs. Everything you need to know, including administrative charges and insurance costs, is communicated to you even before you book
👍 there is free use of trolleys and ladders
👍 the loading bay is spacious
👍 the facility caters to climate changes / is climate controlled
👍 the customer service staff are friendly and responsive, especially in an emergency!
👍 fire safety is paramount. There's a reason why lithium batteries are prohibited!
What other things should you look out for when choosing the right storage space operator? Feel free to let us know in the comments section!
Looking for storage space? Find out more about our self-storage solutions.