5 Tips for Getting the Most Out of Your Self Storage Space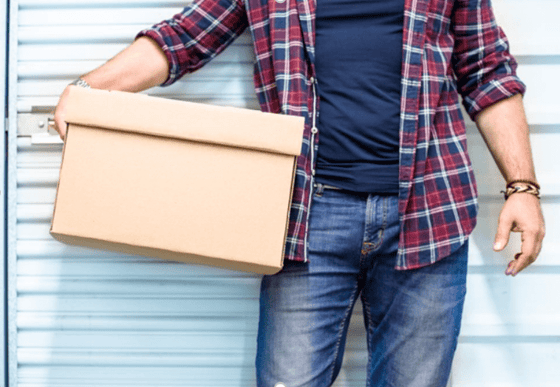 Living in a densely populated city like Singapore or Kuala Lumpur, Malaysia, where space is at a premium, we face the problem of not having enough storage space at home. Some will solve this problem by renting a storage unit, but most self storage space companies charge you according to the storage area you need. Check out these 5 quick and easy tips if you want to save space and money!
Calculate how much space you need
Before renting a storage unit, you should make a note of how many items you are putting into the storage unit and figure out the amount of space you need for all your belongings. Don't pay for more than what you need. You might end up trying to fill your unit while ruing the fact that your bills are more expensive than they should be. You can always upgrade your storage size if you need more space in the future. Use our storage size estimator here.
Sort your belongings, then group them together
To make the most of your storage area, categorize your items into specific groups. You can place different groups in different coloured boxes, then assign them to different areas. This improves how efficiently you make use of your space and makes it easier for you to access your items. Items which you will access more frequently, such as clothes, should be placed closer to the entrance of your unit, while things such as childhood toys and books can be placed further into the unit. Remember to label your boxes and mark them down on a list. You might also consider taking photos of your items, so you can find your items with ease whenever you need. Leave a bit of space for yourself to move around and access your items. Make sure that you don't have to move everything out of your storage area, just to be able to get to whatever you have placed at the back of your storage unit!
Unassembled large items
If you are relocating or decorating your place, rent a storage unit to store all your large furniture and appliances for the time being. Taking apart large pieces of furniture can save you more space than storing them as is. For example, some tables can be taken apart, so you can take care of the table top and legs separately, making it easier to move around and store.
Make use of flexible storage tools
There are many ways to utilize every inch of your mini storage. Using the right storage tools is one of the best. There are many different products easily available on the market that can help make your storage experience more efficient! Shoe racks are an excellent example. They allow you to stack a pair of shoes on top of each other, doubling the amount of space you have, and saving space for other things. Small hacks and tools like these can help you make the most of your storage area and get more for what you have paid for. Most storage tools are easy to find on websites, and homeware stores.
Take advantage of overhead space
Don't just consider the basic floor area of your storage unit, remember it's a 3-dimensional space! There is a lot of potential storage space overhead, perfect for fitting in all the loose objects such as paperwork and documents, stationary and pieces of clothing. Use racks and hooks to separate and group these items and start taking advantage of all that space! There is one very important thing to remember when using overhead space though, and that is safety. Never stack heavy items at the top, as it may break fragile items underneath, and cause hazards when you are trying to move your items around. Make use of the space and get more by being flexible in using your storage unit!