No garage? Here are 3 bicycle storage and bike maintenance tips!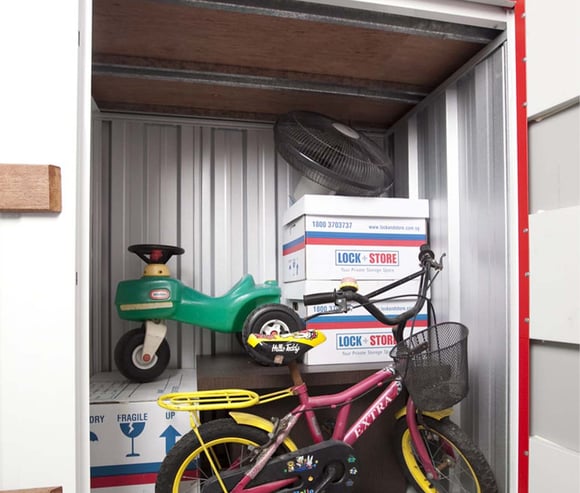 Top three tips on bicycle storage and maintenance | Tip 1 | Regularly Clean and Lubricate Your Bike
When you use your bike regularly, it is inevitable that your bike will be covered with dirt or road grime and becomes mucky over time. Without regular cleaning, your bike will not only look unpleasant, but the dirt will also build up over time, causing parts to corrode. Over time, you are likely to find yourself struggling with seized components, uncooperative gears and squeaky brakes. There are a lot of bike cleaning sprays available that help washes your bike and remove dirt fast and effectively. Before putting your bikes back into a storage unit, you should have the whole bike sprayed with bike wash as part of a regular bicycle maintenance schedule.
While keeping your bike clean is a great start, you should make sure that it is also sufficiently lubricated and cared for. Apply lubricants on different parts of your bike such as drivetrain, brakes, pedals and chains to prevent rust and wear, and keep it working smoothly and effectively. There is a misconception that the more lubricant is applied, the better functioning the bike will become. In fact, lubricating your bike should be done in moderation as over-lubricated parts will likely attract more dirt and dust, leading to excessive and premature wear on the drivetrain.
Top three bike storage and maintenance tips | Tip 2 | Keep Bike Tires Balanced
Apart from lubricating your bike regularly, there are some areas that you should pay attention to when it comes to bike storage. Keeping the tires properly balanced is one of the key things cyclists should look out for when they have their bikes stored in a mini storage room, as unbalanced tires will cause unnecessary damage on the shape of the bike.
In addition, making sure bike tires are inflated is also key to bike maintenance. Flat tires will not only make the bike weigh down on one side more than the other but also cause the tires to be more fragile, making it unsafe to ride. However, overinflated bike tires will be more prone to punctures. Therefore, do bear in mind that the tires should be properly pumped on a regular basis so that your bike can be kept in a perfect state with safety guaranteed.
Top three bike storage and maintenance tips | Tip 3 | Keep an eye on the temperature, humidity and security of the storage space
Given the high temperature and humidity level in Singapore, many cyclists have to replace or repair components of their bikes from time to time because of rust and corrosion. And all these repairs or replacements can be very costly. To keep your repair bills low, make sure the temperature and humidity level is optimal in the storage area where you keep your bike. The humidity level should be kept between 50% and 65%. In addition, most people will prefer keeping their bikes in a self-storage room that comes with air-conditioning. This will make sure that their bikes are well-kept without having parts damaged by humidity or heat.
Bicycle theft has been rising in Singapore. To prevent this, do look out for self-storage companies that are well-established and known for security and quality facilities. In general, these types of facilities will offer 24-hour CCTV recording at all locations to keep stored items safe and secure, along with individual storage spaces to ensure privacy. Most importantly, you enjoy 24/7 access to your storage unit at Lock+Store so you can get your bike for a ride anytime you want!