Trends and Opportunities for the Self-Storage Industry in Singapore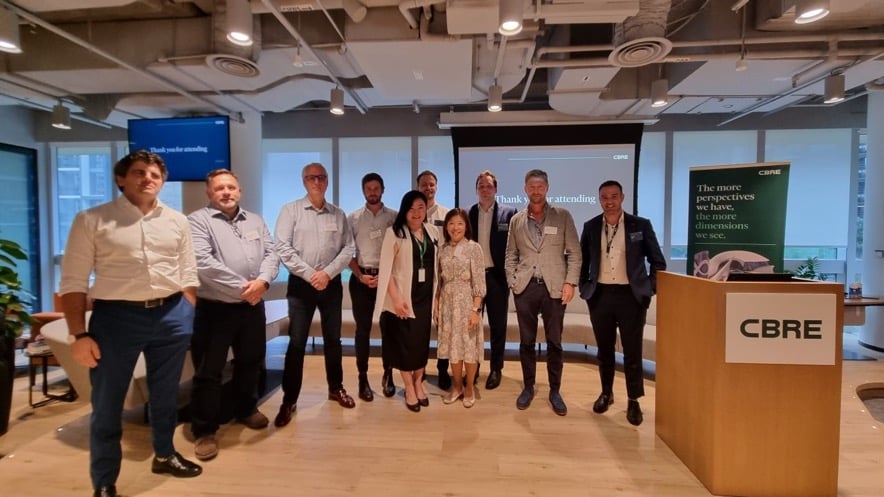 Source: CBRE
The outlook for the self-storage industry in Singapore is influenced by various economic and market factors. This report discusses key points from CBRE's Industrial & Logistics Services team at an event held in partnership with Self-Storage Association Asia (SSAA) on Wednesday, 16 August 2023. The event featured speakers Graeme Brolin, Executive Director, Industrial & Logistics Services, Advisory & Transaction Services, Singapore; Tricia Song, Head of Research, Singapore & South East Asia; Gus Mcconnell, Associate Director, Research, Asia Pacific; and Jamie Wise, Senior ESG Programme Manager, Singapore.
Chair of SSAA Helen Ng welcomed participants in her opening remarks and thanked the hosts for their eagerly anticipated insights into the trends and opportunities for the self-storage industry. Jes Johansen, President of SSAASG, closed the event, thanked the hosts for their time, and urged participants to attend Self-Storage Expo Asia in Bangkok in September.

China's lukewarm recovery, Singapore's narrowed GDP forecast
While mainland China's lukewarm recovery has added uncertainty to regional GDP growth, Singapore managed to avert a technical recession. However, Singapore has narrowed its growth forecast to a range of 0.5% and 1.5% for 2023, and deal activities are anticipated to remain weak until the end of the year.
Market conditions
- Fundraising will remain challenging throughout 2023, with investors hesitating to deploy capital due to limited yield expansion

- Retail sales in Singapore have recovered above pre-COVID levels. Sales of apparel, footwear and recreational goods are still rising with return to work and normal life; sales of tech gadgets are trending higher; and sales at supermarkets are normalising. Sales of furniture and household equipment should trend higher with more housing completions in 2023-2024

- E-commerce growth has normalised from its pandemic high as shoppers return to brick-and-mortar stores
Supply of industrial properties
- Industrial properties remain popular among investors due to their yields, bucking the overall market trend. Rents are stable in the west of Singapore while continuing to increase in the east
- Due to the limited supply of industrial properties suitable for self-storage use, business parks like One North are worth considering. Traditional business park rents are declining, and some rates are lower than $3 psf. As these locations are often close to residential areas, operators may want to consider launching air-con storage units. There is also potential for self-storage in the following industrial clusters with non-JTC land: Gambas / Admiralty, Macpherson / Tai Seng, Tuas, Bukit Merah / Alexandra, Tagore, Kaki Bukit / Ubi and Kallang / Lavender
Environmental Considerations
- Environmental, Social, and Governance (ESG) considerations are gaining importance for the industrial and self-storage sectors. There is a link between ESG investment and valuations. It is time for the real estate sector to pay attention as it is a significant contributor to global carbon emissions, making ESG measures crucial
- Worldwide, occupiers are increasingly demanding sustainable spaces from landlords. However, challenges such as leasing structure, age, technology, and location can limit the uptake of ESG. Solar panels are considered an easy win for improving sustainability, but currently, only a small percentage (3%) of industrial spaces have them. Similarly, EV charge points are scarce in industrial facilities (1%).
Conclusion
The self-storage industry in Singapore is influenced by economic conditions, market trends, and environmental considerations. While Singapore has cut its GDP outlook and regional uncertainties may further dampen market sentiment, recovery in some sectors such as the services sector, and the retail and food and beverage sectors, provide opportunities for growth. In the face of economic uncertainty, it is encouraging to note that ESG measures are gaining traction within the self-storage industry, presenting a pathway towards sustainable and valued industrial spaces.