SSAA Chair Helen Ng to present at 2022 Self Storage Business Forum

Helen Ng, Chief Executive Officer of General Storage Company (Lock+Store Singapore and Malaysia, The Store House Hong Kong) will be presenting at Japan's largest self storage business event, the 2022 Self Storage Business Forum, which will be held from 8 to 9 Nov 22. She will be joined by Andrew Woke, Executive Director of Self Storage Association Asia.
The annual event was established in 2015 and is the largest of its kind in Japan. At this year's event, suppliers will gather from around the region to network and share insights. Experts will present on various key themes such as the market situation in Japan and Asia, innovative marketing methods, laws and regulations relating to self storage and key demographic trends.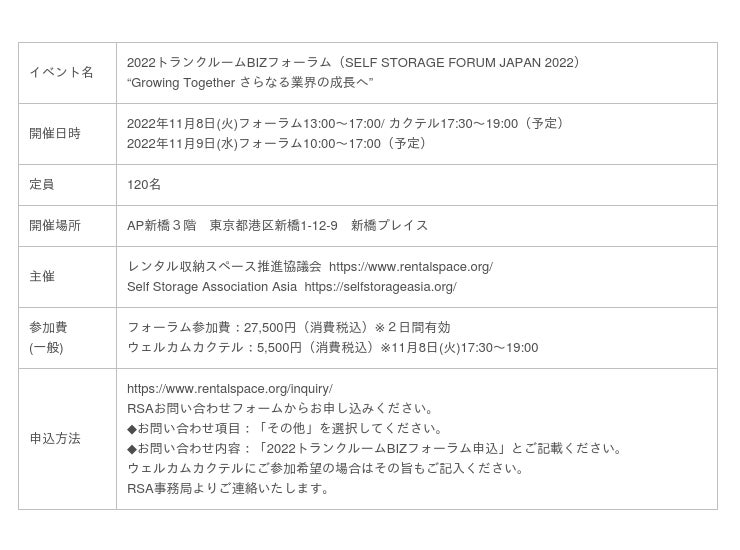 The Japanese market for self storage was about 70 billion yen in 2020, with about 14,000 facilities and growing by about 5% to 10% for 10 consecutive years. One of the purposes of the "Storage Space BIZ Forum" is to raise awareness of the storage space industry in Japan and promote market expansion.
For more information about the forum: https://www.rentalspace.org/For