Self Storage Expo Asia Kicks Off in Singapore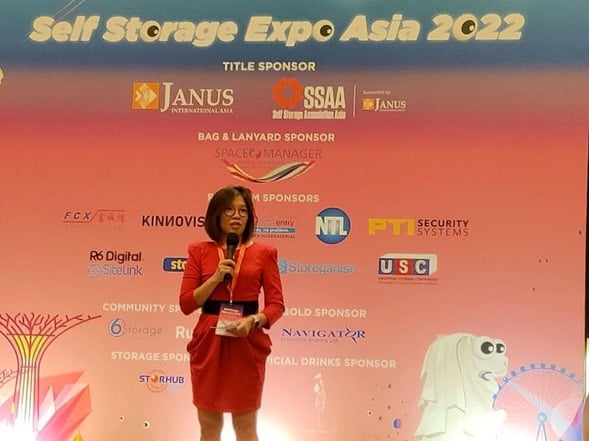 Helen Ng, Chair of Self Storage Association Asia (SSAA), delivering her opening address
Self Storage Expo Asia has kicked off to a rousing start, with more than 100 delegates visiting various self storage sites in Singapore on 14 Nov 2022. Despite having to do quarantine when they returned to China, two China members still attended the event. Speakers from Europe and the United States also made their way to Singapore to share valuable insights.
On the official opening day of the conference, Chair of SSAA Helen Ng shared that in Singapore, operators have opened new locations and have received fresh injections of investment across the globe. Hong Kong has had a strong wave of investment and other markets like Thailand and The Philippines are poised for a self storage boom.
On the second day of the conference, at the investor's forum, keynote speaker Stephen Spohn, CEO, Quraz, highlighted two key strengths of the industry - the fact that "humans hoard and value their weekend" and "pricing power". With so much going for the industry, growth at Quraz has been spectacular in spite of the pandemic outbreak.
Various exhibitors including Janus International Asia and RADical Systems were also present to showcase their state-of-the-art technology, software, access management systems and more.
This year, the industry will learn how to be its best self storage self and connect everyone with everything to be everywhere as we grow and serve our communities.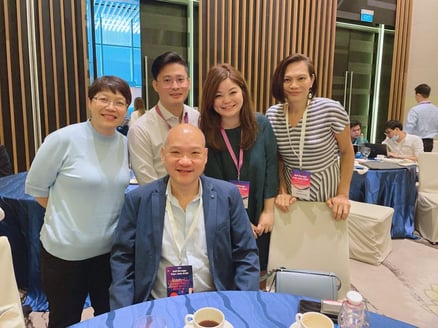 The team from General Storage Company posing with Khun Mongkol from V Link Express
And what's the Expo without its legendary evening events? Delegates enjoyed famous local hawker dishes and beer at Makansutra Gluttons Bay ahead of the Bollywood fiesta on closing night.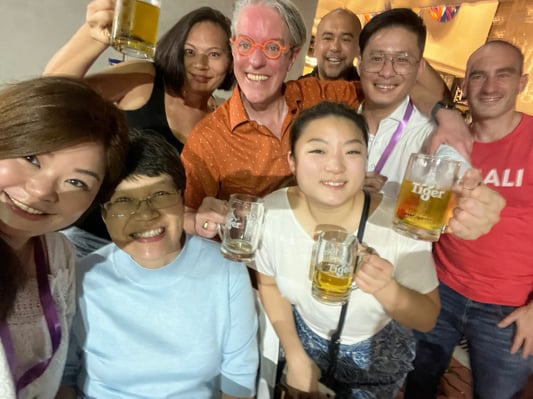 Executive Director of the SSAA Andrew Work and SSAA Communications Director Heily Lai with delegates at Makansutra Gluttons Bay