Lock+Store Delivers Iftar Meals to Ray of Hope's Clients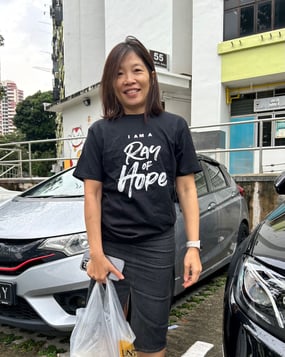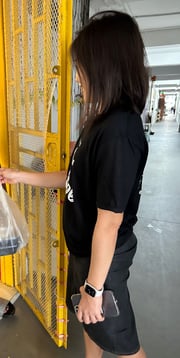 Our CEO Helen Ng picked up Iftar meals from Village Hotel Bugis and delivered them to four households on Saturday, 25 Mar 2023 as part of Ray of Hope's (ROH) Raya for Hope 2023 outreach.

We are delighted to support our CSR partner ROH's initiative, and look forward to participating in their Iftar Project 2023.

The Iftar Project 2023 is a unique opportunity for volunteers, corporate sponsors, individuals and families from different backgrounds to have meaningful conversations and build new relationships.

You too can support ROH's Raya for Hope 2023 initiative via the campaign link here.
At Ray of Hope, 100% of funds raised go directly to their beneficiaries. Every dollar you give will go to those in need.
About Lock+Store's CSR initiatives
We made a bold new green push in 2022 with the tagline "A green and caring tomorrow with self storage". Under this initiative, we have installed solar panels and recycling stations at our flagship Chai Chee facility. We have also introduced edible gardens at the facility together with SG Gardens to optimise land use and support Singapore's drive towards food self-sufficiency.
We are committed to community building and uplifting the well-being of Singaporeans and all who live here through our CSR initiatives. We have been sponsoring a self storage unit for online crowdfunding charity Ray of Hope so they can have a base from which to distribute basic necessities to low-income families in Singapore. We also sponsored a unit for Nature Society Singapore so they can store their business documents and publications documenting Singapore's rich and varied eco-heritage.