Lock+Store Inks Partnership With Clicks®, Web 3.0 Real Estate Startup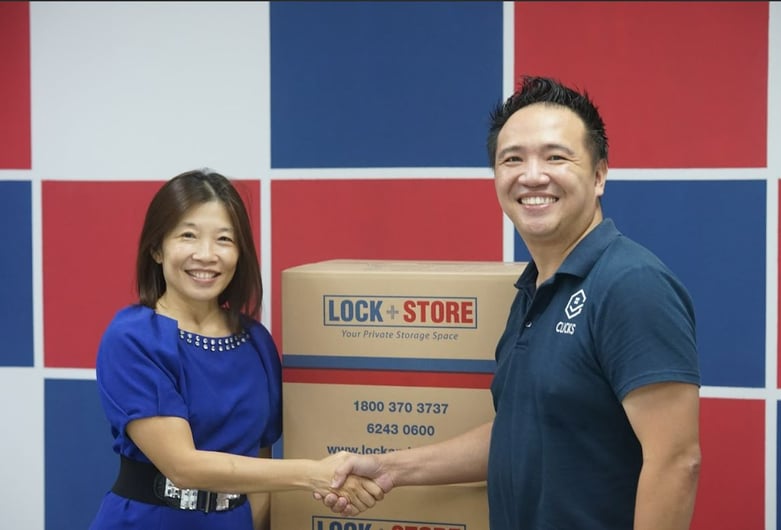 Exciting News! 🚀 Lock+Store has officially inked a game-changing partnership with Clicks®, the pioneering Singapore-based Web 3.0 real estate startup. Our self-storage solutions are set to take centrestage on their world's-first real estate platform! 🏡

What makes this collaboration stand out? Lock+Store proudly becomes the inaugural self-storage operator to feature on Clicks®, marking a significant milestone in the industry. 🥇

But it doesn't stop there! Clicks® is on a mission to become the LinkedIn of real estate, fostering economic opportunities for all players in the real estate and its allied sectors. That includes individual buyers, sellers, renters, real estate pros, and companies – plus, those like us who are part of the real estate ecosystem, such as self-storage providers.

What's more, Clicks® is poised to be your go-to destination for all things real estate. Whether you're hunting for refinancing solutions, seeking renovation inspiration, or searching for the top-notch agents and interior designers, Clicks® has got you covered. ✨

Stay tuned as we embark on this exciting journey with Clicks, where innovation meets convenience in the world of real estate! 🌟

Photo: CEO of Lock+Store Helen Ng and Founder & CEO of Clicks® Chee Yeng Tan at the MOU signing ceremony on Monday, 11 September 2023.