5 most popular moving services providers at Lock+Store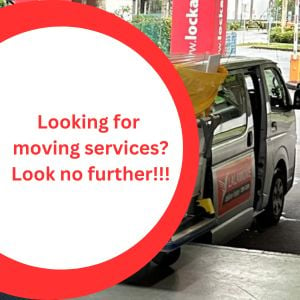 As a self-storage space provider, we see different moving services providers arriving at our facilities every day to assist with domestic or commercial moving, or to dispose of unwanted furniture.
At Lock+Store, we have seen our fair share of these providers and we have observed that these are the five most popular moving services providers among our customers:
1. Lalamove Singapore
Lalamove Singapore provides flexible moving services for small and large, bulky items alike. They match the vehicle with the size and number of items to be moved, providing motorbikes, vans and even 14-ft lorries. It is not unusual to see a Lalamove van parked at our loading and unloading bays. The Lalamove app provides instant pricing details.
Website: https://www.lalamove.com/en-sg/
Email: info.sg@lalamove.com
2. Shalom Movers Singapore
Shalom Movers Singapore is a household name with a track record of moving excellence. They have also won several quality excellence awards. They primarily provide domestic residential, domestic commercial and international services.
Website: https://shalom.com.sg/
Email: admin@shalom.com.sg
3. Crown Relocations
Crown Relocations specialises in global reloation services. As such, their clients are primarily expatriates moving to and from Singapore. They provide pet relocation services too. Beyond relocation services, they also help with immigration and destination services such as home search, school search, and cultural training.
Website: https://www.crownrelo.com/singapore/en-sg
Email: enquiries.sg@crownrelo.com
4. The Nimble Guys
The Nimble Guys or TNG offer home and office relocation services, and disposal services. In addition to their relocation services, they also offer disposal services to help streamline the process of decluttering and downsizing. They are very familiar with helping customers move their belongings to and from self-storage facilities.
Website: https://www.tngmovers.com/
Visit the company's website for contact details.
5. The Helping Hand
The Helping Hand is unique among moving services as they work with Singapore Prison Service to give a second chance to ex-offenders who wish to transform their lives. They are a Social Service Agency that seeks to give back to society by providing jobs and opportunities for people who are looking to rebuild their lives.
The Helping Hand offers 4 to 5 men per move and 14-footer lorries for residential moving, commercial moving and disposal of unwanted furniture.
Website: https://thehelpinghand.org.sg/