3 Smart Tips for Moving and Choosing Storage Space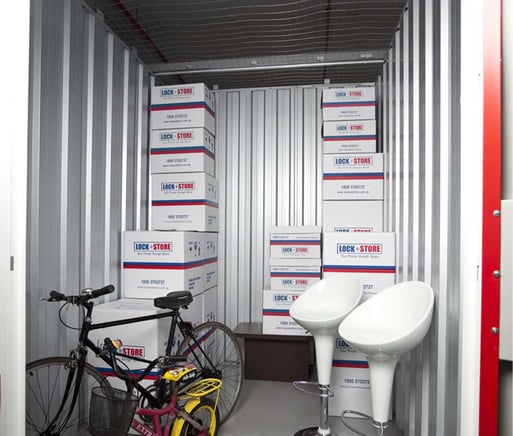 Moving is never simple. Finding an apartment within a suitable price range is already no easy task in Singapore, the world's most overvalued housing market. Before moving, you also have to organize and pack all your belongings into boxes. If you have to empty your old apartment before the new apartment is ready, finding a space to store your belongings will be another challenge as well. Even if you are simply renting a new apartment for the short term due to reasons such as renovation at your old apartment, moving is equally troublesome. Therefore, a lot of people opt for storing at storage spaces when moving, where they can store items that are temporarily not needed. However, there are so many storage service options in Singapore. How should you choose one that meets your needs best? Keep reading to find out useful tips for moving and choosing storage spaces in Singapore!
Tip 1: Rent a storage unit of appropriate size
Renting a storage space is not expensive but renting one for the long term is not exactly cheap. Therefore, renting a storage space of the right size is an important factor to consider when moving.
As storage spaces gain popularity in Singapore, companies offer more storage size options for customers to choose from. Take a storage space of 16 sqft. as an example. It can fit around 20 large boxes and is therefore especially suitable for storing small items such as action figures, photo albums and small suitcases. Yet, if you are living with a bigger family with more clothes, renting a storage unit of 28 sqft. or above may be a better choice for you. You can then store seasonal clothes and save more space for your new home. However, if you are also considering storing some of your furniture such as mattresses, closets and small electrical appliances, a storage space of 40 sqft is the best option. Lock+Store offers storage units ranging from 16-194 sqft, meeting your various kinds of needs when moving.
Tip 2: Be careful of rental period
A lot of people rent storage units for a short term only, especially those who rent a new apartment because of the renovation at their original apartment. A flexible storage duration is therefore a critical factor to consider as well. Some storage space companies require a rental period of at least a few months with a long notice period in case of contract termination, which is inconvenient to customers looking for short term rentals. So, checking the flexibility of rental duration and if additional service charge will be imposed are extremely important before signing the contract. However, if you are not seeking a storage unit due to apartment revamp, renting one for the long term to store seasonal clothes and electrical appliances such as fans or space heaters can be an effective solution to save space at your new apartment -- another important point to note when moving!
Tip 3: Location is key!
Whether it is renting a new apartment due to apartment refurbishment or living at a new apartment for the long term, location is always a key factor to consider when it comes to choosing a storage unit. It is best to choose one closest to your new home. You may have put certain items into the unit when you first moved. However, when you need them suddenly, only a storage unit nearby allows you to take the needed items home soon. Choosing a storage space at a convenient distance is therefore of great importance and is an item that cannot be ignored on your moving checklist.
With 14 facilities in Singapore, Lock+Store can meet your location preferences.